THE TESTIMONY GAME
Have you ever been in church and someone is up sharing their testimony and you hear someone whisper in the crowd ... *smpf * I've been thru worst stuff than that! As if to devalue the other person's experience.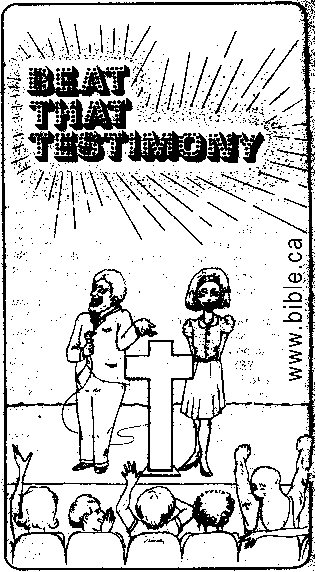 *************************************
HOW MUCH INFO IS TOO MUCH INFO IN A TESTIMONY?
Are some things for God's ears only?
I was sharing my testimony about some incidents of abuse that I experienced in my past relationships and a young lady confronted me and told me I was sharing too much in my testimony. In other words, I should protect the identity of my past abuser. She said that the telling of one's testimony could hurt the abuser if they later get saved. She said some testimonies should be for God's ears only...
I've always wondered about people who have said they were abused by a spouse or a parent or member of the clergy. Like me, they didnt name names but just the fact you say it was your father or mother, people will undoubtedly know exactly who that person is.
Joyce Meyers both openly admits that her father abused her and Paula White shares stories of abuse as well. James Robison admits some things about his mother. The list goes on.
Is silence really the way to overcome ???
Have you heard the phrases: "What happens at home stays at home" and "What happens in the church stays in the church"
Should this really be ????
At what point does a testimony turn into tale bearing or gossiping?