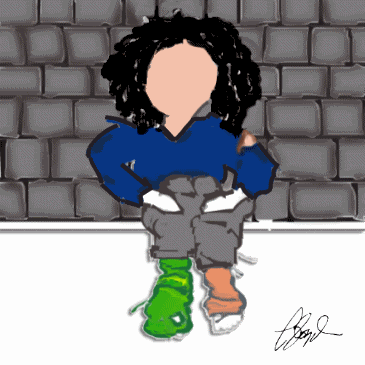 The Word Illustrated #31
© Pamyla Floyd
1/22/2010

Love is not blind

Now the end of the commandment is charity (love) out of a pure heart, and of a good conscience, and of faith unfeigned:
I Timothy 1:5

Webster's Dictionary describes unfeigned as not pretended; sincerely felt or expressed.

To too many of us, a homeless person on the street is nothing more than a faceless nuisance.

If we are walking in faith, the love we have in our hearts will come through in our actions.

In faith, allow God to use you, to bless someone else. If you walk in love with a pure heart and unfeigned faith; blessings and miracles will surely overtake you.

God bless,
Pamyla

If you want to know how to ask Jesus into your heart, please visit my Salvation page. If you want prayer or need help finding scriptures to stand on, please email me: thewordillustrated at yahoo dot com

Reference Scriptures:

Deuteronomy 11:22 -- For if ye shall diligently keep all these commandments which I command you, to do them, to love the LORD your God, to walk in all his ways, and to cleave unto him;

James 2:15-16 – If a brother or sister be naked, and destitute of daily food, And one of you say unto them, Depart in peace, be warmed and filled; notwithstanding ye give them not those things which are needful to the body; what doth it profit?

Note: The animated illustration is of a homeless woman wearing torn and ratted clothes sitting on a curb, against a wall. This is because normally we do not see a face when we encounter a homeless person.