see here Rellef pesonnerl res-cue a one -year old boy from breached tungabharda brige near Kurnool here gcgm has one branch church but now dont have where we went in the the water.... see left here children look for food in the packets distrubuted by the army per-sonnel at a relief camp....
here is the local paper ....Our nranch church 3 pastors Pastor Raju family ...and pastor Yasudas family at markapore ...and pastor Promod family at karnool ....pray for them ...still dont have meals from 3 days .....army trying to go and give food them but not able to flying .....here in Hyderabad also getting problems to get provisons ..
for feeding all .....everything.......all Rates incresed ......Need help us in this time .....
yestarday i went to shop buy some provisions for orphange home ....one week back i buy Rice per 1 kg 45 Repees .. yestarday 1 KG Rice 100 Rupees and onian 60 Rupees .....every thing all provisions incresed PLEASE PRAY FOR our children .......
The Flood situation today News ....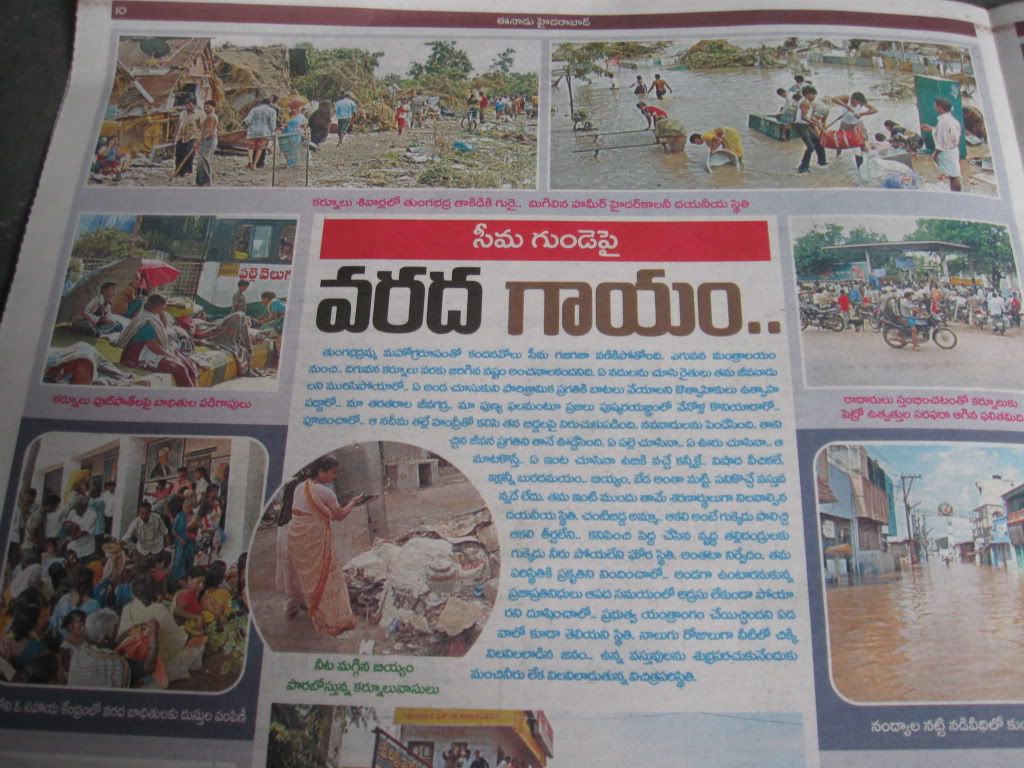 Need your pryers for our minsitry orphans give your prayers support us in jesus name ....