NubianGraphics.com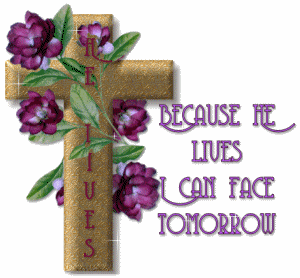 SpiritualGraphics.com




SpiritualGraphics.com




'If I Could Only Touch I know I will be Healed" Jesus is a HEALER try Him and See. Glory!


Jesus said... "I WILL NEVER LEAVE YOU NOR FORSAKE YOU!" I LOVE YOU SO MUCH! YOU ARE SO PRECIOUS TO ME. I KNEW YOU FROM THE FOUNDATION OF THE WORLD, I HAVE A PLAN AND DESTINY ON YOUR LIFE AND FOR YOUR LIFE. ALTHOUGH YOU MAY HAVE CRIED ALL NIGHT LONG... JOY WILL COME TO YOU IN THE MORNING, UNDERSTAND THIS YOUR MORNING CAN BE THE NEXT SECOND. TRUST ME! I AM THE LORD JESUS CHRIST AND I CHANCE NOT."
REMEMBER...
MY HISTORY! GREAT AND MIGHTY WOMEN OF YAH MY  MOM'S MOTHER MY GRANDMOTHER GERTRUDE IN THE LAVENDER SHIRT, MY DADS MOTHER HELEN LOWER LEFT HANDSIDE, MY BEST FRIEND MOTHER LUCILLE UPPER LEFT HAND SIDE. THESE MIGHT WOMEN WOMEN OF YAH ARE THE FOUNDATION. GRNADMOTHERS ARE SPECIAL MIGHTY WOMEN! MUCH LOVE TO ALL GRANDMOTHERS THOSE ALIVE AND THOSE THAT HAVE GONE ON TO BE WITH OUR HEAVENLY FATHER.